Excellent! Grindaix is Top Innovator 2020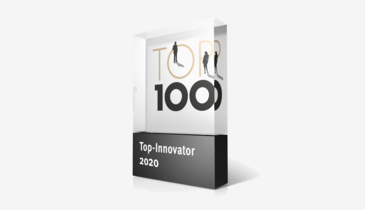 Only a few years ago, our young company found optimal conditions in the environment of the machine tool laboratory (WZL) of the RWTH Aachen University to bring a technologically perfected Grindaix cooling lubricant nozzle as the first own product to series and market maturity. Today, the Grindaix GmbH product & service program includes all technical measures to ensure an optimally functioning cooling lubricant system.
We, the entire Grindaix team, are very happy about this honourable award. We would like to thank our customers for their original courage and today's willingness to implement our innovative developments.
Learn more about our award: To the Grindaix TOP100 page.
Read more