Change of managing director at grindaix GmbH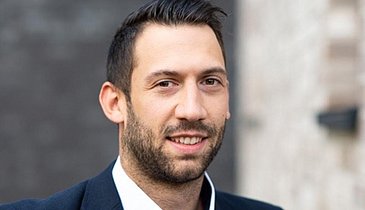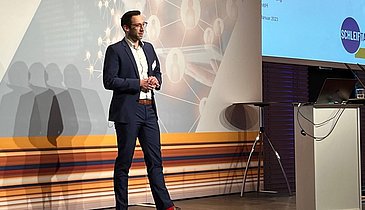 grindaix GmbH was founded in 2004. The goal and vision of the young company was to provide a solution for customers that avoids the waste of cooling lubricant in the grinding process and makes it more productive and of higher quality. The process-optimised cooling lubricant supply solutions enabled grindaix to establish itself in the market for cooling lubricant supply solutions. In 2021, it was sold to the world's largest industrial fluid manufacturer, Quaker Houghton, giving it the opportunity to further expand its vision and enter new markets. All this happened under the leadership of the founder and managing director of grindaix GmbH: Dr. Ing. Dirk Friedrich.
About 20 years after the foundation of the company, the long-time founder and managing director Dr. Ing. Dirk Friedrich MBA leaves the company. After successfully managing this company for the last two decades, he passes the baton to his successor Roman Stabauer M. Eng. who now leads the company as the new Managing Director.

"I am very happy and it is a great honour to succeed Mr. Dirk Friedrich as Managing Director of grindaix. Since the beginning of my professional life, I have been involved with the topic of adapted and efficient cooling lubricant supply in grinding processes and thus there has also been a close cooperation with grindaix for a long time. After joining the company last year as technical manager, I am now looking forward to taking the next step and successfully continuing the business of grindaix in close cooperation with Quaker Houghton."

Under the new management, the grindaix team will continue to ensure that your grinding processes are designed to be resource-efficient, productive and of high quality. In the future, the product variety will be further increased by the development of innovative sensors in close cooperation with Quaker Houghton. If you are considering optimising the cooling lubricant supply to your grinding processes, please do not hesitate to contact us.
Read more