Return on investment of digitization projects
The digitization of production units offers a wide range of options for networking existing machines and systems. But which strategy is the right one? And how does one answer the management's question of how an investment in digitization technology pays off? In the context of this question, is the term digitization sufficiently clearly delineated and unambiguously defined? Answer - Unfortunately, no. Almost all digitization projects require a precise analysis of what is possible, desired and financially feasible. The discussion of the benefit/effort ratio is in the foreground.
As a provider of digitization solutions for the digitization of production machines, we offer you a brief orientation in the facts.
Within the digitization of existing machines, a basic distinction is made between machines that can be connected to the customer's IT environment via an existing OPC-UA interface and older machines that do not have such an interface.
Often the customer wants additional monitoring variables or sensor technology on his production plants, which have not been considered or installed so far.
Retrofitting this sensor technology via the service of the machine manufacturers is often quite price- and time-intensive. Therefore, it makes sense to have the sensors installed by your own maintenance department or by independent maintenance service providers independently of your machine manufacturers in such a way that any warranty conditions with your machine manufacturers are not violated. This is possible both technically and at financially attractive prices.

The first term we will explain is the online monitoring of production data. This refers to the digital collection of chemical and physical measured variables relevant to the respective optimization variable in your company at a defined sampling rate. These data are visualized and can be stored. Limit values are defined, the violation of which (exceeding/falling below) leads to an error signal. Here, it is important to establish a suitable sensor system that is capable of delivering a value spectrum that is as error-free as possible (GOOD signal) over the entire measurement period. The quality of the sensor system with regard to a low measurement error forms the basis for the quality of the informative value of a later data evaluation. In digital acquisition, it is important to note that there are many sensors with just as many interfaces to data acquisition devices.
We recommend that you always make sure that you use a data collection system that is independent of sensor manufacturers and suitable for industrial use, which allows you and your maintenance department to connect all commercially available analog and digital sensors in the simplest form via standardized interfaces. Furthermore, you should make sure that these data acquisition systems work self-sufficiently to a certain degree, i.e. that they have a secure network that is independent of your IT environment. Only after checking the profitability of a data acquisition system and the associated "call-to-action" recommendations that are profitable for you as a user, does the technical integration analysis into your network together with your IT in terms of data security, network security, etc. suggest itself.
Monitoring alone is not yet optimization! - Which building block is still missing for a profitable digitization technology?
Software-based data evaluation / data utilization ("turning data to value"):
Once the relevant data has been collected reliably and with a sufficiently high data quality in relation to the targeted optimization variable, the second step is to clarify the question of how this data is to be used. Who evaluates the information? How can the data be related to a specific optimization variable? How can the optimization, i.e. the added value of the digitization technology, be measured?
The evaluation unit is based on a successful data acquisition system. The data utilization generates the actual value of the digitizing technology. The evaluation unit converts data into monetary values. Three different evaluation levels can be achieved.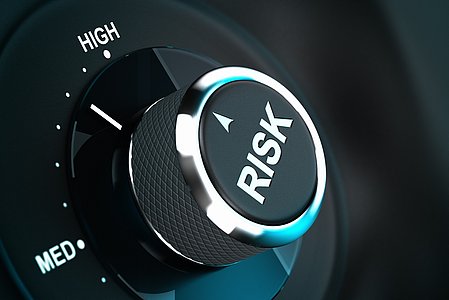 A first level describes the statistical evaluation of the production data and reduction to company-specific KPI'S (key performance indicators). From this, irregularities and anomalies (deviations from the normal production state) can already be identified. However, this is not only reactive but also proactive information that allows you to recognize that a damage event is very likely to occur (e.g. increasing pressure drop in line 5 in the range of 0.3 mBar/day). We are often unable to detect such imminent damage events in advance without suitable digitization technology.

A more decided evaluation of the data can succeed by the static as well as dynamic definition of limit values. The monitoring software checks compliance with upper and lower limits, reports and stores the time periods and the degree (values) of limit violation. In addition, if-then options can be mapped in a software and rule-based manner via technical subject correlations, which ensure that the evaluation unit can provide practically useful information. (Example: Whenever fault A occurred on machine 2, machines 1,3,and 7 were simultaneously working at the production limit). The evaluation unit recommends you, the user, to avoid the simultaneous full load operation of machine 1,3 and 7, as this was identified as the main cause of the error occurring at machine 2. The manufacturers of such rule-based systems should have a high level of expertise (production engineering). The less technically correct the rules are, the less meaningful the results of the evaluation system will be. Here you should always make sure that the suppliers of the evaluation systems always have specialists from production technology working in close cooperation with software engineers.

A final and very forward-looking evaluation level is reached when a non-rule-based software (algorithms, keyword artificial intelligence) makes recommendations based on the collected data and their evaluation in order to achieve a previously defined optimization variable. Example: Optimize the supply of operating materials to my production machines so that maximum productivity (number of good parts per year) is achieved with the lowest CO2 consumption (across all operating material resources used) per component produced.
Basically, we recommend our customers to start with the first two performance levels. If it is not possible to achieve sufficiently short payback times already with this means of data exploitation, it currently still seems too unpromising to achieve a sufficiently attractive return on investment ROI with the third performance level of data exploitation alone. Among other things, this is also due to the fact that the so-called self-learning systems (3rd evaluation level) must receive data feedback from production in order to check whether the actions recommended by them have also ultimately led to system improvement (monetary values - connection to SAP/MES systems).
And how do you measure the profitability of data collection systems?
If you do not succeed in defining a concrete payback scenario that allows you to refinance the investment in a digitization package within just 12 months through sustainable and monetarily measurable savings in your production, you should think very carefully about whether dealing with this topic is worthwhile.
Example amortization scenarios that we openly discuss with our customers are:
Reduction of the scrap rate / production-related product damage
Reduction of tool costs by increasing tool service life
Increase in machine availability and thus production capacity
Improvement of machine/production robustness
Reduction of operating material consumption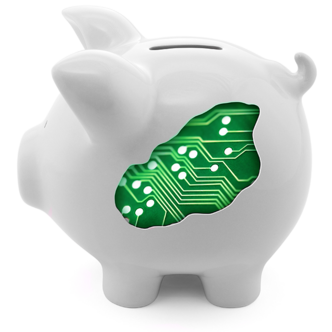 In the following, we would like to give you an example of a first, rather rough, but sufficiently plausible amortization calculation.
A digitalization of production machines including sensors, data acquisition systems, on-site commissioning, training and instruction of employees, a database, an own industrial server, a customer-specific dashboard and software-based evaluation unit as well as a self-sufficient network with a value of € 77,000 (investment sum) is to be acquired.
We consider a machine group of 6 production lines, each of which is to achieve an exemplary machine hourly rate of 180,- € (production equipment costs) plus a targeted profit margin per hour of 70,- € / machine. This results in an hourly cost factor of 250,- € per machine. Assuming that these 6 machines are to produce in three-shift operation on 220 days a year with a maximum machine availability of 80%, the annual cost factor for these 6 machines is 24 * 6 * 250,- € * 200 days * 0,80 availability = 6.336.000,- €.
If we were now to succeed in improving one of the previously described amortization scenarios by means of the targeted digitization technology, the question arises as to the extent to which we would achieve an amortization of the investment sum of € 77,000 within just 12 months. So if we succeed in increasing machine availability by 1.2% by using predictive maintenance approaches to detect technical faults in the production machines at an early stage and eliminate them preventively without causing undesirable downtime, the project would already be successful. The return on investment would be 12 months.
Irrespective of this, we can also identify optimization potential through permanent monitoring of the production machines, which allows process costs to be reduced (e.g. tool costs). By means of the installed digitalization technology, it is possible to detect improper supply of operating materials, so that it is possible to significantly reduce the reject rate due to, for example, production-related overheated components. If you add up all the successes made possible by this digitization technology within the amortization scenarios within one year, a significantly shorter amortization period than 12 months is possible.
The probability of a successful digitization project in your company therefore increases in tandem with the concrete identification of measurable payback scenarios.
These amortization scenarios can be part of a supplier contract by making it a condition that you finally pay for the digitization system (goodwill regulation) if it meets the required amortization period.
Do you need help with the digitization of production units?
These articles from our magazine might also interest you: