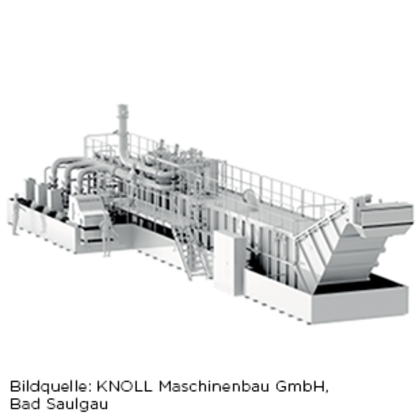 Will the capacity of your central system be sufficient if you add another three machines?
Why does the purification performance of the system drop or fluctuate so much?
What should you do to extend the system in order to achieve better purity levels?
We will provide you with a professional, technically expert answer about the performance capacity and suitability of your lubricoolant system in the shortest time.
Unbiased support in the complex area of lubricoolant systems
Avoid overdimensioning or underdimensioning (technical, economic, environmental)
Most efficient lubricoolant filtration for least investment
Low-cost and effective extension of your existing lubricoolant filtration system
Determining the acute problem areas caused by lubricoolant impurities
Lubricoolant purity investigation (all types)
Detection of the dirt load into your machine
All component, material and swarf types taken into consideration
Analysis of lubricoolant volume requirement of machine
Devising a suitable measurement procedure for purity measurement
Test of filtration performance of your existing lubricoolant system
Drawing up a list of technical remedial actions
Engineering concept: System optimisation (conversion/extension) for acute impurities and lubricoolant volume and the required lubricoolant purity
Procedure for a Coolant Audit F
1

Visit to your production environment

Our technicians will visit you with a complete measurement system and analyze your filtration tasks (dirt load, purity level etc.) on site.
2

Drawing up specifications

We draw up a selection of all filtration principles under consideration, incl. lubricoolant cooling systems, and check that they can be structurally integrated into your production environment.
3

Call for tenders

We will carry out the entire tendering process on your behalf, based on the specific requirements of your lubricoolant filtration system (specifications). The call for tenders is carried out anonymously.
4

Investment benchmark

Comparison of all tenders submitted in technical, economic and environmental terms, incl. tender assessment and creation of a ranking table.